The best way to raise geniuses is to get them started early in life, and that is what Rubies Technologies was aimed at when she launched her one-week free tech boot camp for kids and teenagers in Ijoko Lemode, Ogun State on Monday, August 15th, 2022.
The free tech boot camp, tagged the Ijoko Project, was to commemorate the 5th anniversary of Rubies Technologies by giving back to society.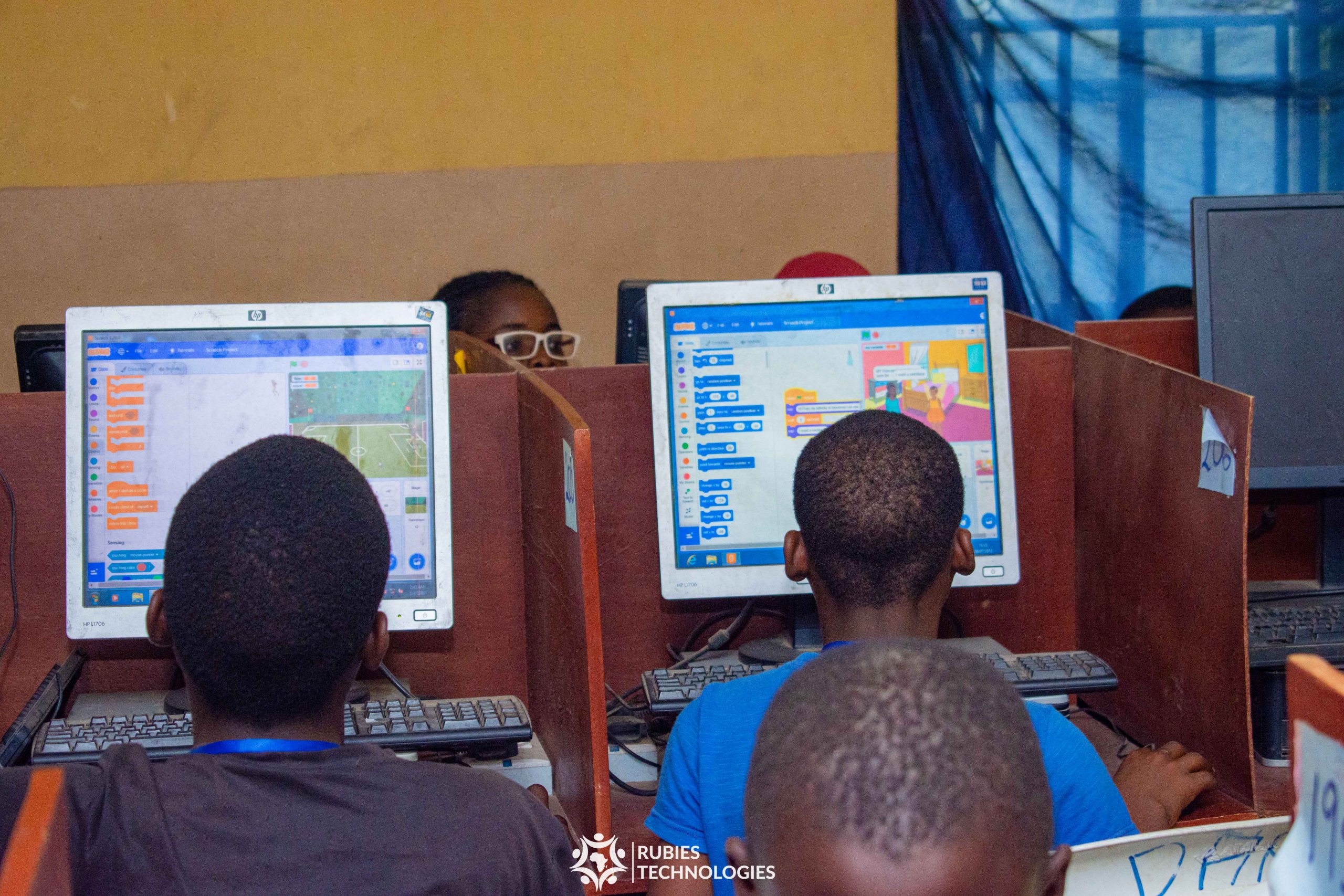 The boot camp, which had over 150 kids and teenagers in attendance, featured basic computer skills, Scratch, Web, and Python classes. At the concluding session of the training on Saturday, August 20th, 2022, gifts were awarded to students in various categories, and the highlight was when three outstanding students were each awarded a laptop to reward their assiduousness. Two of them were from the Python class, and the third was from the Web class.
Bamgboye Favour, a Python student and one of the laptop winners, was awarded because of his passion and enthusiasm towards learning at the boot camp. According to him, "I have been coding on my phone for a very long time and always wanted a laptop but never believed this was how God was going to make it possible."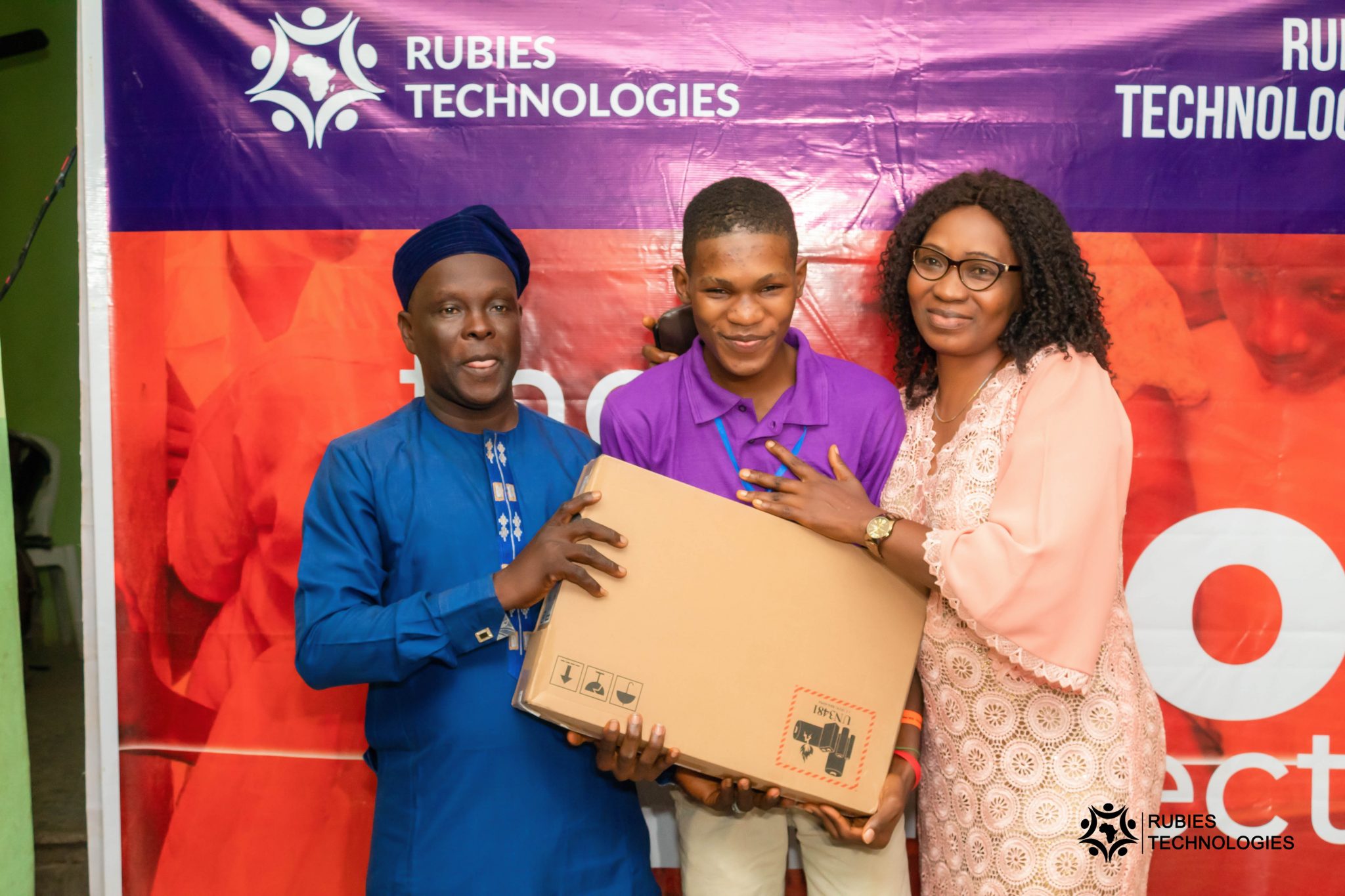 Also from the Python class, Oyebowale Feyisikemi, who is seeking admission to the university and with no prior knowledge of coding, got a laptop computer for her commitment during the boot camp.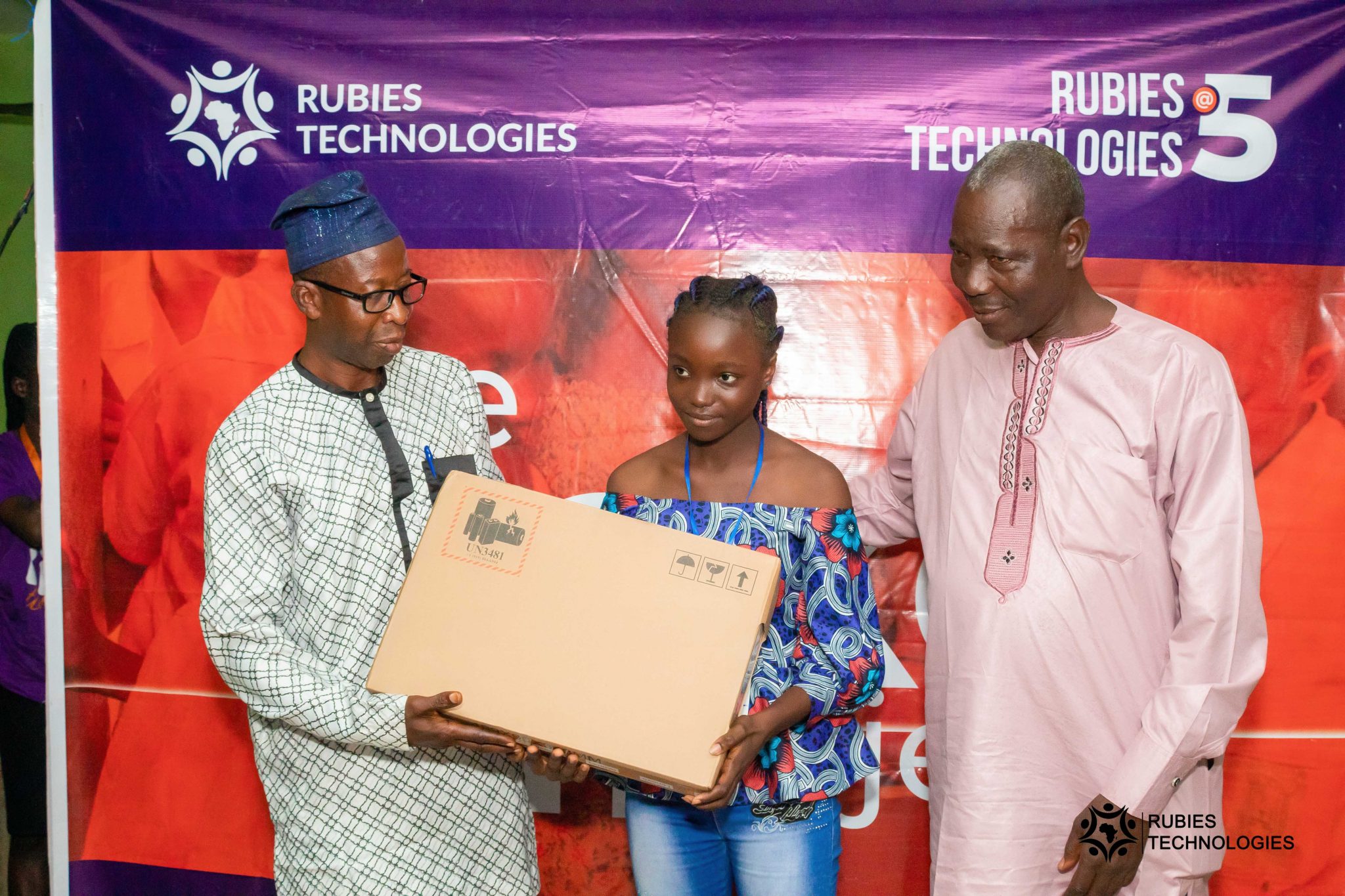 Still, for excellent performance, Olawale Kafayat, a student from the Web class, also got a laptop computer. Though it would be her first time coding, she, however, built an employee survey form as her project during the boot camp.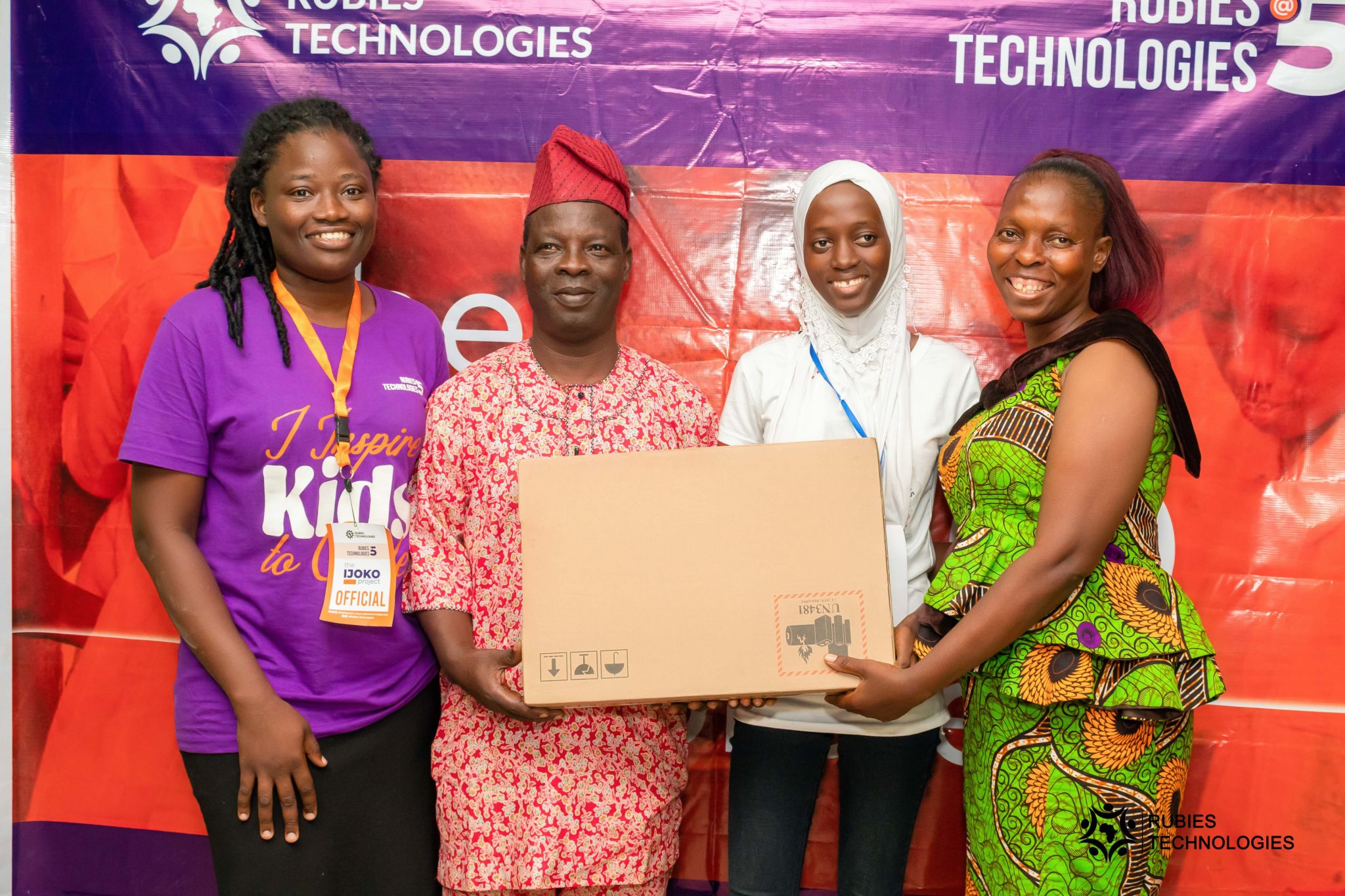 The winner from the Scratch class was Omotayo Joseph who won a mini tablet for his commitment, Owonikoko Ezekiel won a school bag for being the neatest student, while Afolabi Korede, and Agunbiade Samuel also won a school bag each for their nice presentations.
Adeyemi David (Web), Sunday (Web), Fiyinfoluwa (Python), and Olaonipekun Samuel (Python) were also gifted a bag, mathematical set, and book each for presenting nice projects at the end of their training.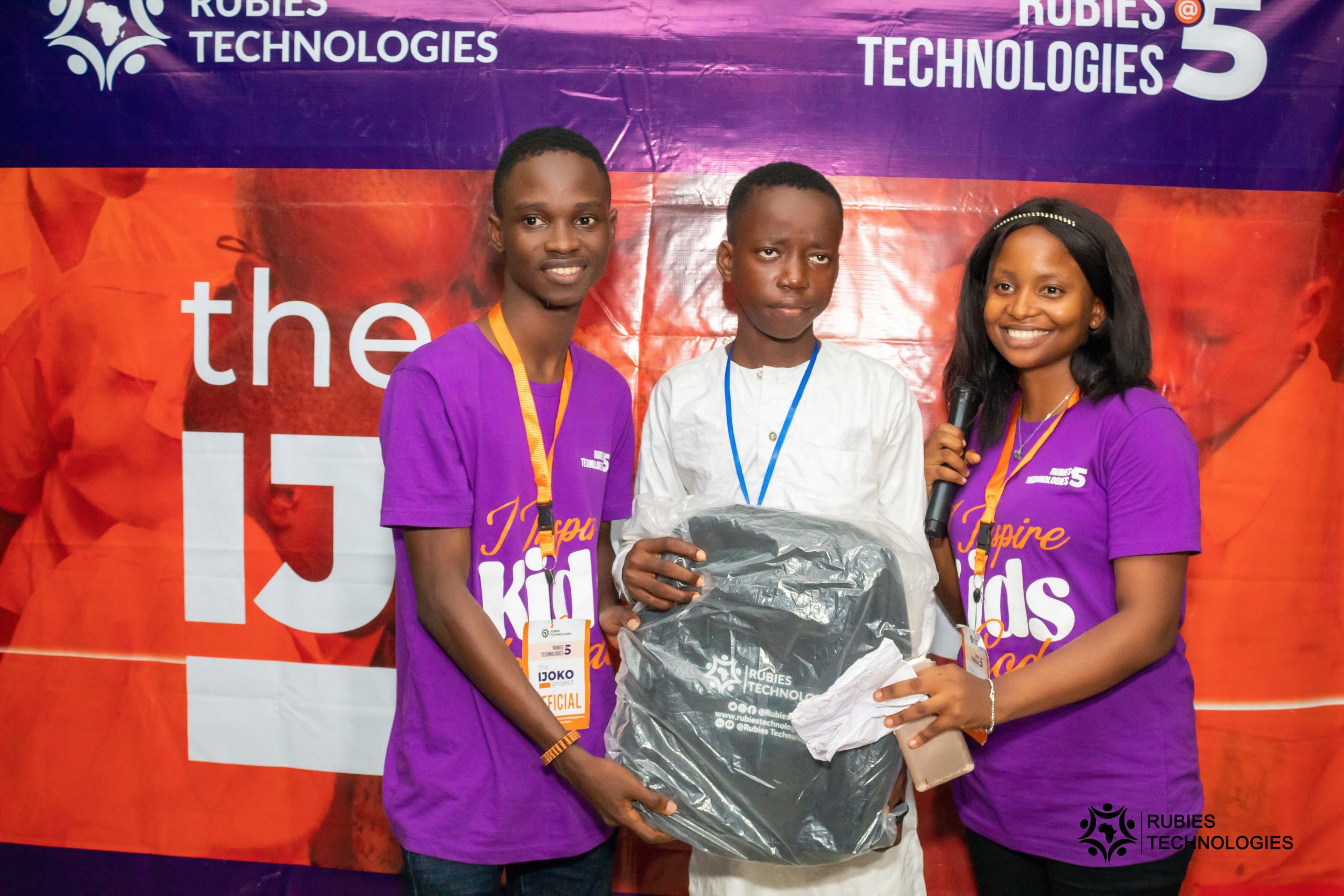 For the games session, Badmus Faatimah won a school bag for winning 2 rounds and also playing the word "RUBIES" during a scrabble game, while Dauda Quadri, Adewunmi Christiana, Oluwanifemi Anjorin, Martins Elizabeth, and Omolodun Shikemi also won a gift each.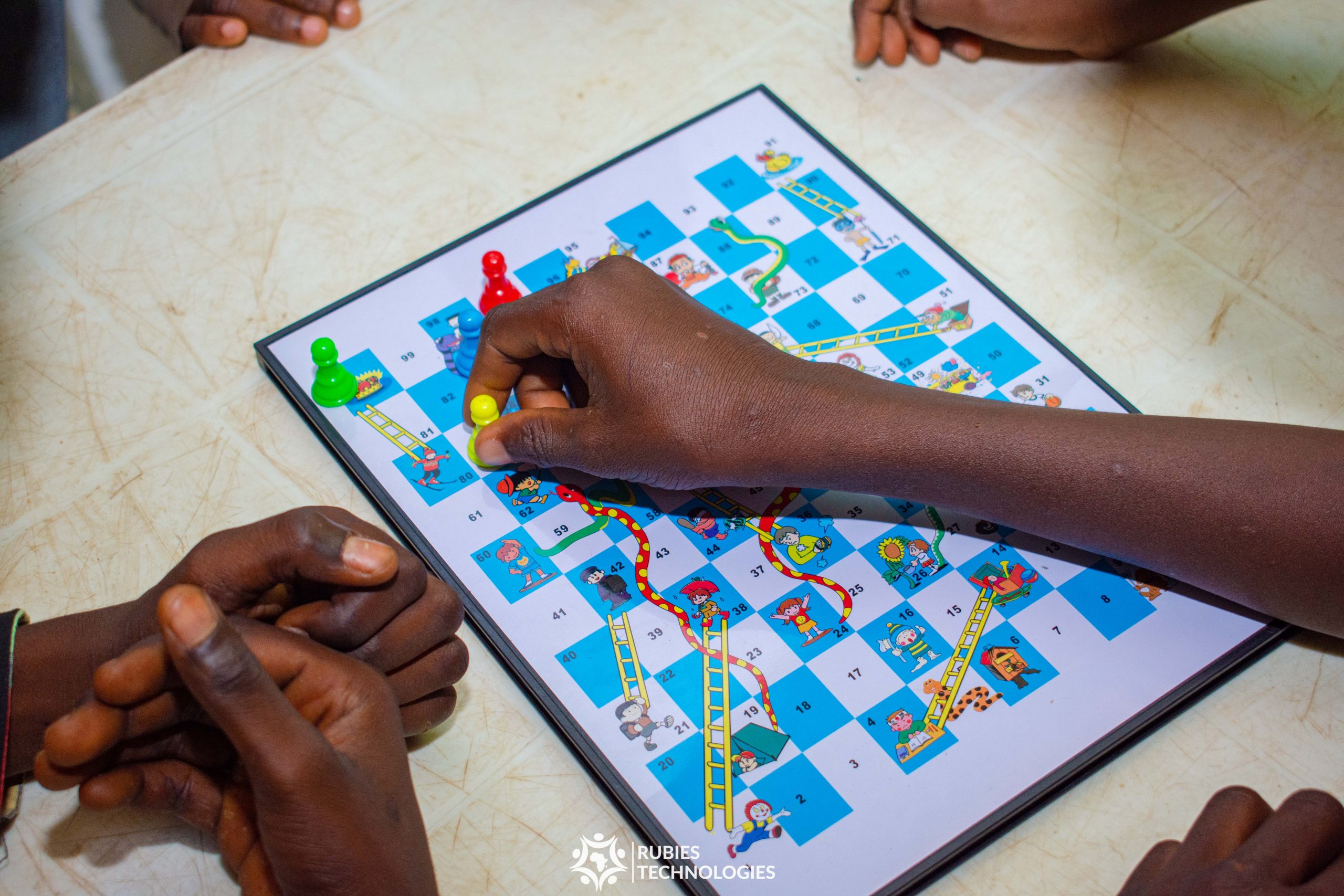 Rubies Technologies is a social enterprise with the mission of equipping, training and empowering kids in emerging technological and digital skills for global relevance.
The Ijoko Project was sponsored by Python Software Foundation, Indomie Nigeria, Comet Shipping, Bright RayS Care Foundation and EmmanuelPixels
The organization can be contacted via www.rubiestech.org.
Click here to watch the highlights of the video.